The Asiatica travel agency, which specializes in trips to Vietnam and Cambodia for tourists from all over the world, approached Israeli bloggers with a proposal to collaborate together. The aim was to increase the exposure of Asiatica to the Israeli audience traveling to countries where it is active and to recognize an efficient and affordable tourist factor.
Happily, Asiatica's offer came while I was planning my trip to Vietnam, Cambodia and Myanmar in October 2019. I corresponded with Asiatica about the route I chose to tour and they also helped me with relevant recommendations. The collaboration included sending me on a cruise called Peony Cruise in the Lan Ha Bay area, the least frequented bay of Long Bay in Vietnam.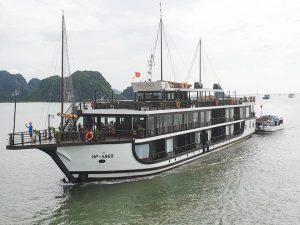 Other than the cruise, Asiatica sent to experience two hotels: The Light Hotel in Hanoi and Tam Coc Rice Fields Resort r near the city of Nin Binh. I really enjoyed reviewing the hotels that Asiatica sent me to and everyone I met was happy to hear about the Israeli audience.
The collaboration was signed in advance and on my part, I was required to upload articles to my blog Carmelite and photos on my Facebook and Instagram pages, as well as promote Asiatica on social networks. Asiatica wrote to me that they really liked the materials they received and both sides came out very happy with the collaboration.
You are invited to read the article I wrote about the cruise and the story of my entire trip to Vietnam.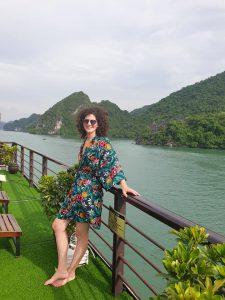 In addition to my post, Asiatica also had a sponsored post published on Talia Klein Perez's blog, Traveling Overseas with Children. Talia reaches a very large and diverse audience through her Facebook group of the same name with over 54,000 parents. Asiatica wanted to reach the family travel niche and collaborated with her on a post with tips for parents who want to travel to Vietnam.