After successfully collaborating with several boutique hotels in South East Asia, I published a guide to Sri Lanka as well as a blog post about the Best Hotels in Sri Lanka, that was extremely popular among my Israeli readers. Many of them booked hotels I recommended through my affiliate links. After this experience, I was trying to improve my collaborations during my following trip to Peru.
The audience of my blog, Sugar Travels, is young backpackers (solo travelers, couples, or groups), and therefore, their budget is lower. Before my trip to Peru, I've decided to reach out to a relatively new chain of hostels – Selina, rather than hotels.
My Instagram following was not my strong suit, so my added value was the fact that my blog is written in Hebrew (in addition to English) and thus I can introduce this chain to the Israeli traveler, who's presence in Peru is huge. Also, I'm a vlogger, so I offered them a video review of the photogenic chain of hostels.
Reaching out
After emailing the general marketing email address, I got the email of the "Country Experience Director" and actually managed the collaborations I've had with 3 different hostels in the chain through him and the manager of each hostel.
I contacted the director about 3 weeks before my arrival, and in our communication afterward, he mentioned that their general preference is to be contacted even months in advance so they can accommodate bloggers as best as they can.
I started the collaboration with only one of the chain's hostels and after I realized it would be a good fit for the blog and my audience, I actually requested the manager to review other hostels in the chain in exchange for a complimentary stay.
The collaboration
I ended up staying in 3 different Selina hostels in Peru. My stay was complimentary and in a private room. In one of the hostels, it included the stay of a friend that filmed me.
The main result of the collaboration was a video review of Selina Peru. In addition, I provided the chain with edited royalty-free pictures, for their use, a review on the blog and a mention in my general guide to Peru. You can see the product of this collaboration on my portfolio.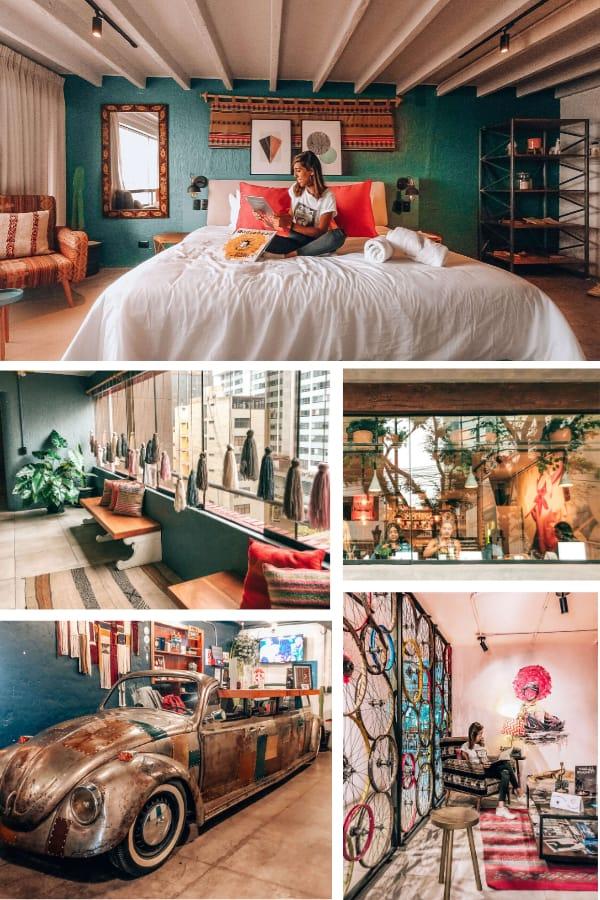 ---
Reut is a travel addict who's not looking to quit. On her Instagram @sugar.travels and on her blog her focus is kept to destinations in Latin America, Southeast Asia, and the Middle East.