In September 2019 I went on an amazing trip to the Bavarian Alps in Germany as part of a collaboration with Lufthansa and the German Tourism Board, coordinated by Lametayel, the biggest travel website and travel gear store in Israel. All sides agreed this collaboration turned out successfully.
Why Me?
I was chosen for the collaboration as they were looking for a travel blogger that can communicate the experience visually (I'm a professional photographer) with a relatively substantial amount of followers/ readers. Another request was to write a comprehensive blog post in Hebrew specifying the trip day by day. We agreed on this mutual, and may I add, also a paid collaboration (apart from covered expenses).
Where and When?
The trip took place in early September and lasted for about a week. I got the total liberty to pick where I am to travel, as long as it's a destination that Lufthansa is flying to on the Israel <> Germany line. I chose South Germany, Bavaria and approved my general itinerary with my clients.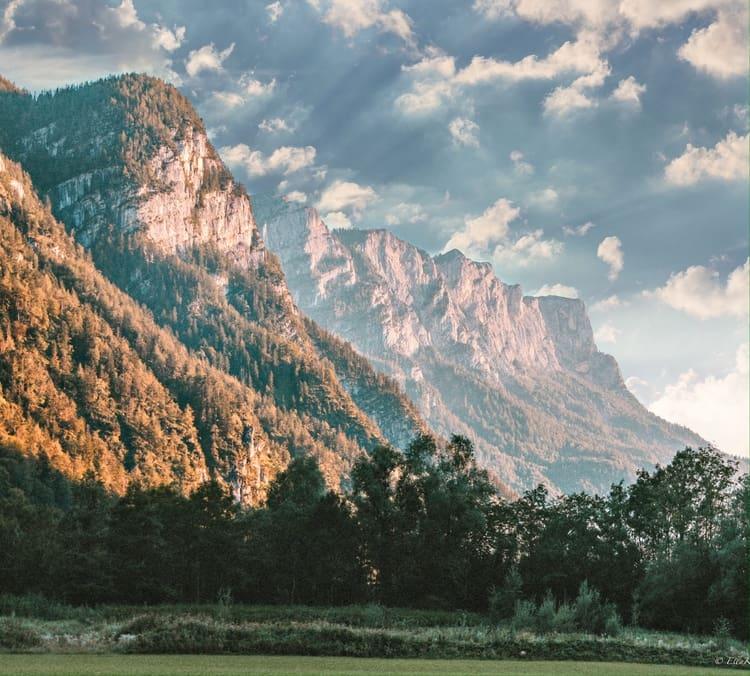 What did you deliver?
Throughout the trip I uploaded hundreds of Instagram stories, tagging Lufthansa and Lametayel in each one. I documented all the places I was visiting, mostly the breathtaking nature and scenery Bavaria has to offer (and it has a lot). After returning from the trip I supplied all photos and videos within a week, uploaded 12 Instagram posts, tagging Lametayel, Lufthansa and The German Tourism Board.
Apart from that, after about 3 weeks upon return, I supplied Lametayel with an article in Hebrew that was posted on their website and an English & Hebrew version on my website. It should be noted that we also had a contest on Facebook in which the person that would guess my seat number on the plane would get 2 free tickets to Germany with Lufthansa. I don't have the exact insights but this had massive exposure as well, as Lametayel's Facebook page has over 150,000 followers.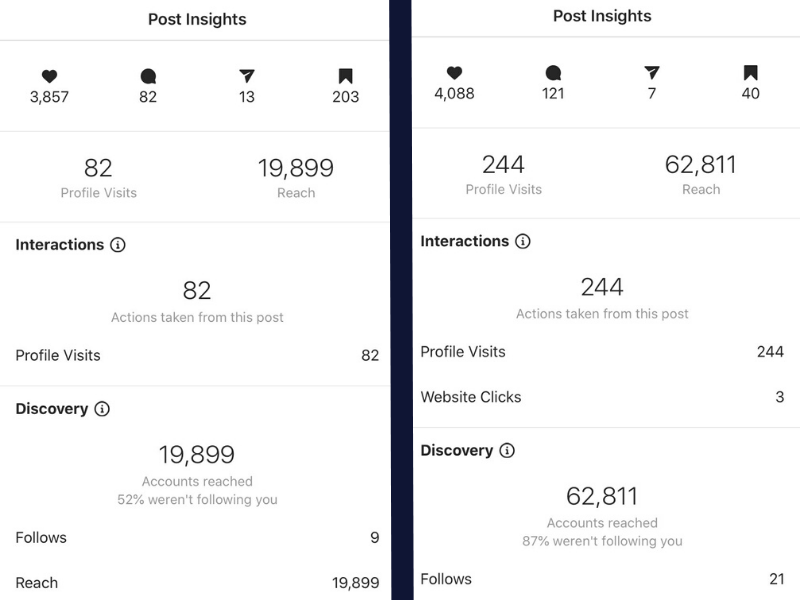 That's nice, but talk to me in numbers
My Facebook posts from the trip generated exposure of over 65,000 views as I have over 7000 followers on Facebook (Facebook Insights didn't supply me with information about unique views). As for Instagram posts, where I get most of my exposure with over 75,000 followers – all 12 posts generated exposure of over 220,000 unique Instagram accounts.
As for my blog post – it got exposure on my website with over 1500 unique views and was posted on Lametayel's website which has over 1.5 million monthly visits. It should be noted that the Instagram, Facebook and blog posts still gather traction and will continue to do so.
Apart from that, I got and still get months later – dozens of questions and messages from people going to Bavaria writing specifically that they've chosen this destination because of my trip and even tagging me in stories from places they visited that they saw on my blog posts and Instagram or just asking me questions about the itinerary as they are thinking to go there (of course I send it all to the clients).
I want to thank wholeheartedly to Lufthansa, The German Tourism Board, and Lametayel for this amazing collaboration, giving me the freedom of choosing the content and itinerary. I had the pleasure of going on this amazing trip and communicate it in the best, most authentic way I know.