In September 2019, I went with a bloggers' delegation to Moletai, the lakes area in Lithuania, intending to get to know the area and return with as many recommendations as possible to Israeli travelers. My partners for the trip were: Mali Abramovich, Inbal Zak, Tsipi Levin, and Sheila Baron.
Meeting at the IMTM tourism exhibition in Tel Aviv
For all of us, it was a trip to a new and unfamiliar destination to Israeli travelers, but the brochures that Moletai's representatives showed me, looked promising. The first meeting with Moltai representatives was held at the IMTM tourism exhibition in Tel Aviv, February 2019. I met Mr. Vytis Stelbys, the chairman of the Rural Tourism Organization and Mrs. Daiva Kuliene', Manager of Moletai Tourism and business information center. They both offered me to visit the Moletai area, whose main attraction is the number of lakes – 300 lakes, plus plenty of forests and natural treasures.
It was important for me to know if there are activities for families like ceramic and crafts workshops, and when I found out there are many of them, I realized that the beautiful area from the pictures, deserves a closer look. This is how the idea of ​​a bloggers' delegation to Moletai region was born.
Mr. Vytis Stelbys proposed to build a trip plan based on the points of interest I suggested. He offered that the hospitality will be at the expense of a Moletai Tourism and business information center. After exchanging many emails and changing the departure date from May to September, the delegation set off.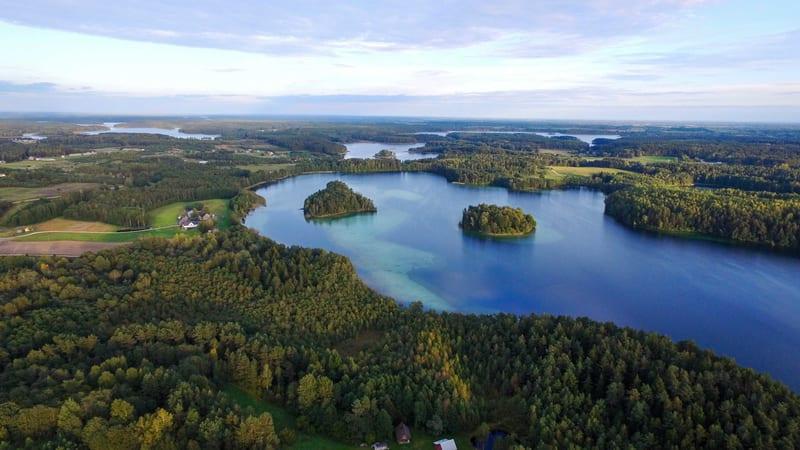 When travel bloggers from Israel reach Moletai, Lithuania
We spent the first three nights in Kaunas, and we made there a private tour.
On the fourth day, a representative of Moletai Tourism center arrived to pick us up and then began a surprising and exciting journey, which exceeded our expectations.
It should be noted that we had quite a few concerns about arriving at an unfamiliar destination for Israeli travelers and the lack of recommendations from other Israeli travelers. But at the same time, there was also excitement at the fact that we will be among the first bloggers from Israel, visiting the place.
Due to the time pressure in organizing the expedition, there was not enough time to draft an agreement to arrange the hospitality and the value that the hosts will receive from us. The tourism bureau staff gave us high confidence, agreeing that "we'll talk about everything when you are there." But our hosts were so busy with the hospitality that they didn't find time to talk to us about it during our trip.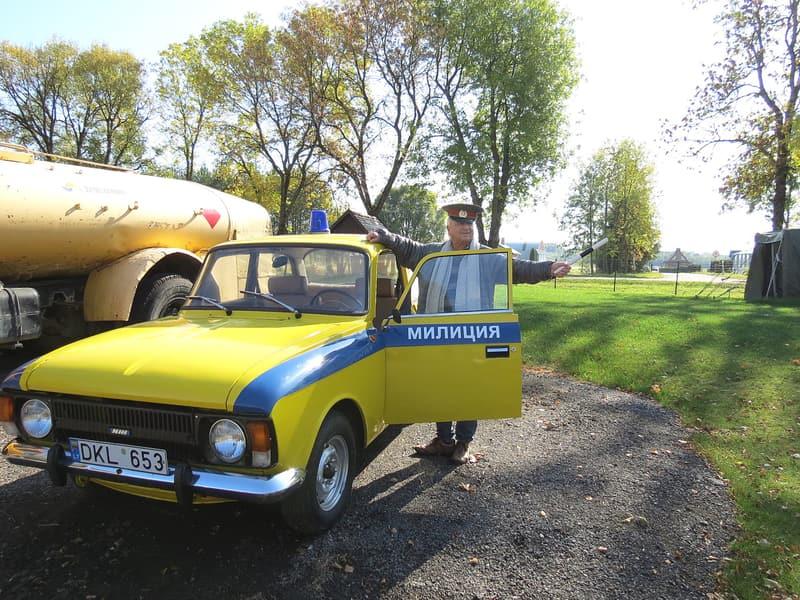 The people of the Moletai Tourism Bureau, the owners of the homesteads, restaurants, and attractions, went out of their way to produce a very high-level experiential trip that has left us, the delegation members, with strong feelings to this day.
We have toured many sites and have had many varied experiences. Moletai people turned out to be warm and cordial people. It appears that a warm connection was developed between us, the bloggers, the bureau members, and the translators. At a certain point, they were seen as an integral part of our delegation.
The impressive organization and the Punctuality, as well as personal conversations, helped lower the barriers. From an official meeting of bloggers and tourism representatives, the project became a human and personal journey. We, the bloggers, have also deepened our acquaintance with one another, but we have also gained a deep and warm encounter with people that tourism is their passion.
In every site or attraction, we got explanations, historical, and cultural backgrounds, and we also heard personal stories about homesteads and attractions owners. Quite a few times, we were greeted with music and vocals, lavish meals, and unique and exciting attractions. How could we not fall in love with the area and the cordial people we met?
Collaboration outcomes
When we returned from Moletai, we no longer felt like bloggers who came to be impressed and write, but as Moletai's ambassadors, determined to reveal the best that this area has to offer for travelers. Due to our enjoyment from the trip, we are convinced that many travelers will enjoy Moletai.
So far, we've written 12 articles and posts online, and in print, we've posted two videos, and more posts on Facebook groups of Israeli travelers, as well as on Instagram.
To our delight, our publications are getting a great deal of interest among Israeli travelers. One of the main features of Israeli travelers is the constant search for new, beautiful, and cheap destinations that provide excellent value for money. We do not doubt that Moletai will become a favorite destination for Israeli families.
In response to our publications, many people stated their intention to visit Moletai as early as this summer. Also, several families have contacted us with requests for assistance in organizing the trip. We, of course, help as much as we can, while keeping in touch with the Moletai Tourism Bureau.
Articles about the trip on blogs and media
---
Ronit Shimron is a journalist (Megafon News) and a travel blogger at Travelust (Hebrew and English). She is passionate about revealing new destinations to Israeli travelers, city breaks, and family travels, but also about making itinerary plans and marketing videos.
Featured image by Ronit Shimron