Collaborations Between Hotels & Bloggers
First we take Berlin
I started exploring collaborations with hotels when I flew to Berlin in the summer of 2018. I booked a room at the Wyndham Excelsior Berlin through Booking.com and mentioned upon reservation that I'm a travel blogger and would like to review the hotel. When I checked in, I was told I've been upgraded to the executive floor.
The hotel was absolutely amazing. Upon returning from my trip, I provided the hotel with royalty- free pictures of the property and its rooms, and even edited a short promotional video.
Than we take Sri Lanka
My experience made me think much more seriously about collaborations, especially ahead of my trip to Sri Lanka. This small island is little explored and tourism is still underdeveloped in many areas. I was fortunate to collaborate with 4 hotels in Sri Lanka, after entering into different agreements with each one (some included a complimentary stay, others included upgrades or significant discounts).
Before my trip, I knew that many Israelis travel to Sri Lanka and that many ask themselves, "Where should I stay?" I was determined to write a complete guide to Sri Lanka and my favorite hotels and guesthouses and, in this way, introduce these sights and accommodations to the Israeli traveler. I tried to be as diverse as possible and include accommodations for honeymooners, families and solo travelers.
My Hebrew guide to Sri Lanka was viewed over 2,000 times within less than of a month of its publication. I've received many questions about the different hotels I stayed in. As a thank you to the hotel, I provided each I provide each one with royalty-free pictures, a TripAdvisor review, a review on my blog post and for some, I even included drone shots of the hotel.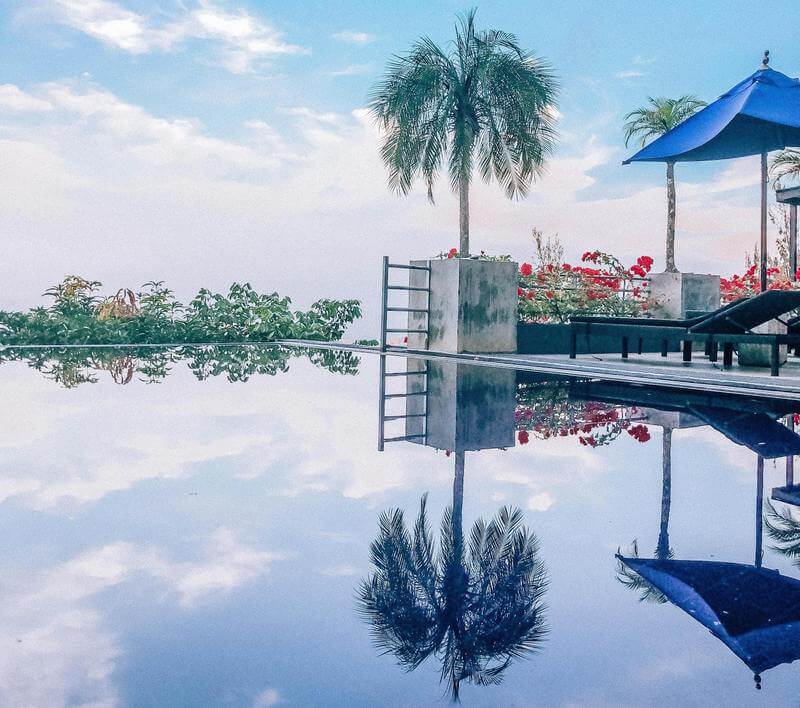 The most successful collaboration
My most successful collaboration (and the one that made me the happiest) was with an amazing hotel (Waterfall Villas) in a non-touristy Sri Lankan town. The hotel includes beautiful villas perched on the side of a green lush valley, overlooking a picturesque waterfall. While this property is absolutely stunning and its prices are extremely affordable, only half of the rooms were booked in peak season! The property was perfect for honeymooners, families, and groups of friends – but no one knew about it. I developed a relationship with the manager and decided that I would do whatever it takes to help travelers get to know this amazing place.
While still staying at the hotel and posting religiously on social media, I began receiving many comments to my Instagram Stories. Everyone was asking where I was staying – their interest was piqued. Since many Israelis reached out to me about this hotel, the manager and l started exploring the possibility of providing a 10% discount to those who visit the hotel after heading about it from my blog.
Conclusions:
When it comes to travel recommendations, Israelis tend to follow one another across the globe – and my review of hotels in Sri Lanka enabled me to introduce the Israeli traveler to great new hotels and guesthouses, which, of course, made we extremely happy.